Criminal Defense in New Orleans
The law office of Joseph C. Bartels provides aggressive and knowledgeable criminal defense representation to Louisiana residents in Jefferson Parish, Saint Bernard Parish, Saint Tammany Parish, and Orleans Parish. We also represent non-residents who may have been charged with a crime while visiting New Orleans.
Our law firm has a strong background in investigating all opportunities for resolving criminal allegations for residents charged with warrants, aggravated DUI, driving while intoxicated, fraud, domestic accusations, probation violations, traffic offenses, drug possession, sex crimes, violent offenses, and white-collar crimes.
Helping first-time and subsequent DUI offenders fight back
Misdemeanor and felony theft defense to protect your future and freedom
Know your rights with a probation hearing if you've been accused of violating terms
Keep your driving record clean after a citation or charge
For possession charges involving all drug types and quantities
Increase your odds of getting your case dismissed or charges reduced
Your Criminal Defense Attorney
Experience counts when you need someone to become immersed in your case immediately and invested in the outcome. Attorney Joseph C. Bartels knows what it takes to explore all options in your criminal case and to help you each step of the way.
With an honest attorney who keeps your best interests in mind from the moment he's hired, you know that you have a trusted advocate in your corner.
Your defense process begins the moment you've been accused. You'll work directly with attorney Joseph C. Bartels to understand your charges and evaluate a strategy to respond.
Why Choose Joseph C. Bartels?
Former reserve lieutenant with New Orleans' Police Department
Graduated from LSU Law School in 1982
Former assistant district attorney in New Orleans
Practicing privately since 1983
Over 40 years of experience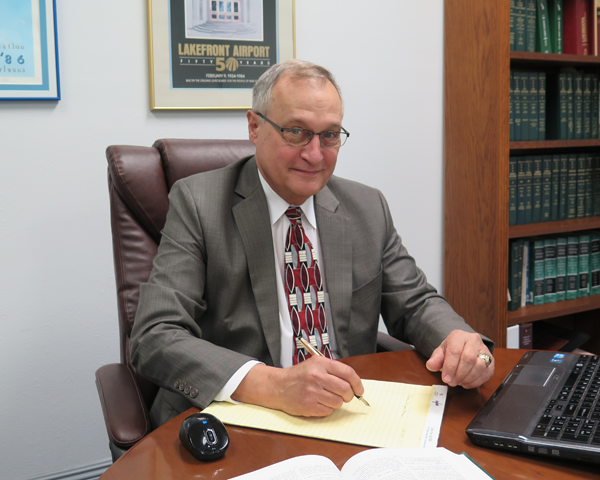 Joseph C. Bartels
Actions to Take After Being Charged
You should never have to face this situation alone because every decision you make early on in your case could have life-lasting implications. You need a lawyer who will do everything possible to fight hard to protect your reputation as well as your freedom.
When you're facing criminal charges, you deserve to have a defense attorney who will fight back on your behalf. Criminal charges can be serious and can follow you for many years. This means your selection of a New Orleans criminal defense attorney is essential for your future.

You need to retain a criminal defense attorney in New Orleans as soon as possible after you've been accused. This is your best opportunity to present all of the details you remember about the situation in question and the circumstances of your arrest to an experienced criminal defense attorney who can advise you about what to do next.
Don't see your question here?
Honest Assessments with Your New Orleans Criminal Defense Lawyer
As soon as you've been accused of a crime or believe you're under suspicion, it's time to speak to your criminal defense attorney. Your criminal defense attorney will advise you about the specifics of the charges against you and help you understand a plan and criminal defense strategy to help protect your future.
The criminal defense strategy created by your knowledgeable NOLA criminal defense lawyer might help you avoid the charges altogether if he or she is successful in getting your case dismissed.
Plea deals and other opportunities to minimize the consequences in your criminal charges should be explored as soon as possible. This is another major reason to retain an attorney who has extensive experience.
Remember that you have the option to exercise your right to speak to an attorney. The sooner you do this in your case, the easier it'll be for you to relay important information about your arrest to your lawyer and gain valuable insight from his or her legal experience in this field.
Request a Free Consultation Today
Your rights matter. And we're ready to help you protect them. Call us by phone day or night. You can also email us directly or complete the form you see on this page, and we'll get back to you within 24 hours.
3900 Canal Street
New Orleans, LA
70119
Please select a valid form